In general, the types of photography can be divided into digital and analog (or film-based). Polaroid skips the traditional film process of developing film and prints out a photograph instantly (see this article I wrote for more about how instant film like Polaroid works

). Instant films like Polaroid cannot be duplicated by reprinting using film negatives like traditional film, tend to fade when stored in direct light

and in locations with high humidity, and cannot be altered as easily as digital images since it is a physical object. For these reasons, you may want to digitize your Polaroid images.
Digitizing your Polaroid allows you to protect your images from fading as well as gives you a way to share it on social media. The 5 simple ways to digitize your Polaroid photos are:
Take a picture with your smartphone
Use dedicated apps for instant film
Use a document scanner app on your phone or tablet
Use a flatbed scanner
Use a digital camera
These 5 ways give you options for turning your analoge Polaroid into something you can save or share online. Digitizing offers a great opportunity to maintain your Polaroid for a long time without worrying about your Polaroid from fading.

After reading this post, you will be able to determine the digitization option that is best for your photographic and stylistic needs.
1. Take a Picture on Your Phone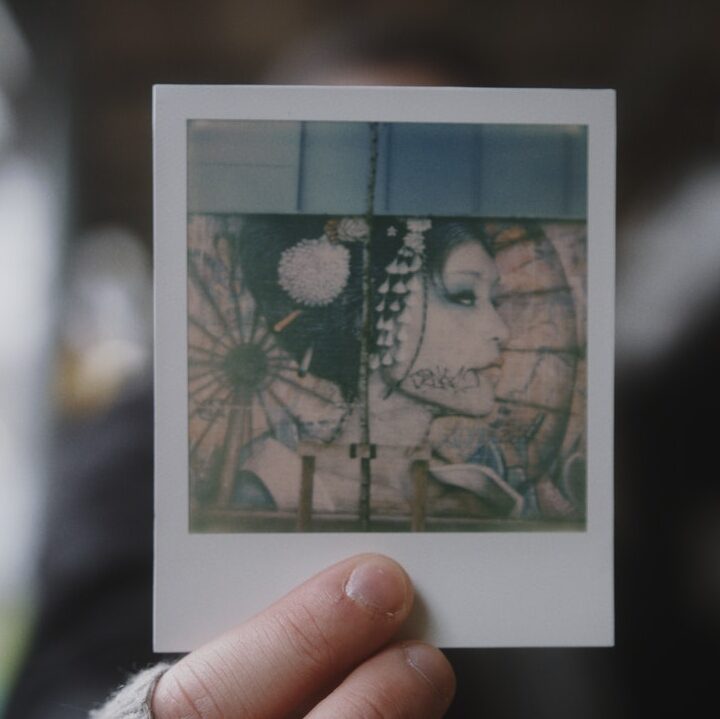 By far, this is the most convenient option. Just open the camera app on your smartphone and take a picture of the Polaroid. Even though it is the easiest of the 5 methods, there are a few things to consider. 
Some issues you may experience when taking a picture of your Polaroid with your phone:
The distance from the print and the angle or perspective of the camera can cause distortion.
Glare or reflections can show up if you don't angle the phone just right
It can be time-consuming to get the perfect angle
Colors in the image may not be correct because of the light you are photographing in
You do need to manually crop the image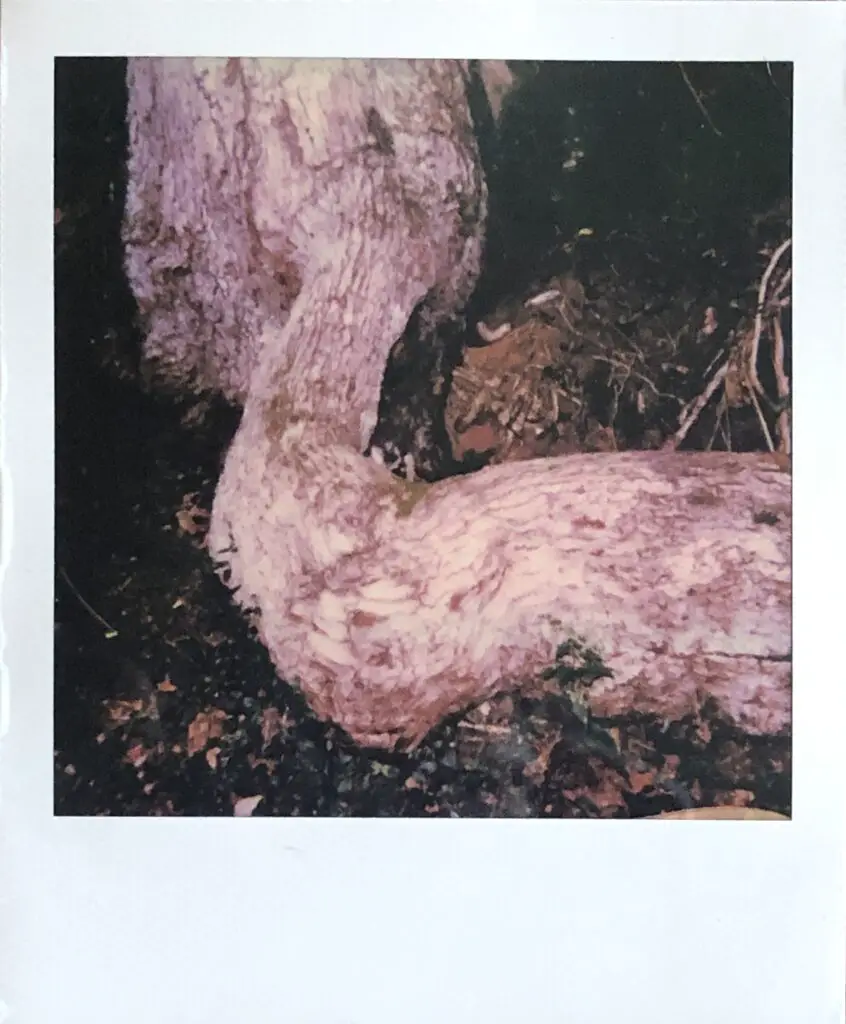 This option does allow for some creativity in choosing an appealing background and other features surrounding the photo that may be captured. It is also the fastest, especially if you are not too concerned with glare or reflections. You do need to manually crop the image since the camera in the iPhone doesn't automatically crop the image to the white border like other app option do.
2. Dedicated Apps to Convert Polaroids to Digital Images
Many photographers opt for an app that will reduce the amount of time taking the photo, automatically fix angles, and gives more editing options. Two dedicated apps that can be used in take images of Polaroids are Polaroid Originals App and Impossible Project. These apps have their strengths and weaknesses and is discussed below.
The Polaroid App by Polaroid Originals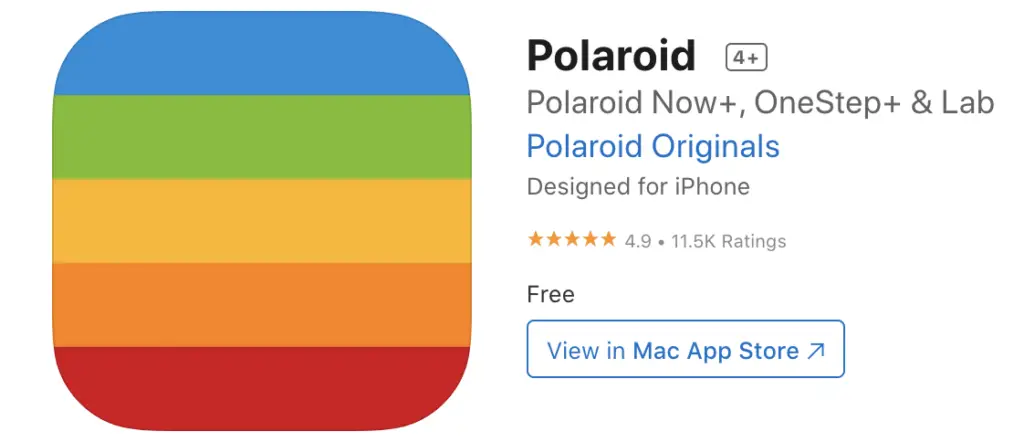 Free with options to buy and connect other Polaroid products
Easily scan your Polaroid – no glare or weird angles in the final image
Share right from the app
Works best with i-Type, 600, SX-70 and Spectra film
Available for both iPhone and Android
I found that The Polaroid app is the simplest of the two apps to use for digitizing Polaroids. It has a great tutorial on how to use the scanner. However, the scanner is the only part of the app you can use for your already printed Polaroids.
4 Steps to Use the Polaroid App
Download the app to your phone from Google Play or Apple App Store.
Open the scanner and angle your camera to take a picture without glare. 
The app will alter the perspective of your shot to capture the essence of a Polaroid image without any distortions. Then, it's time to crop!
After you've perfected the crop, save and share your digitized Polaroid. 
The Impossible Project App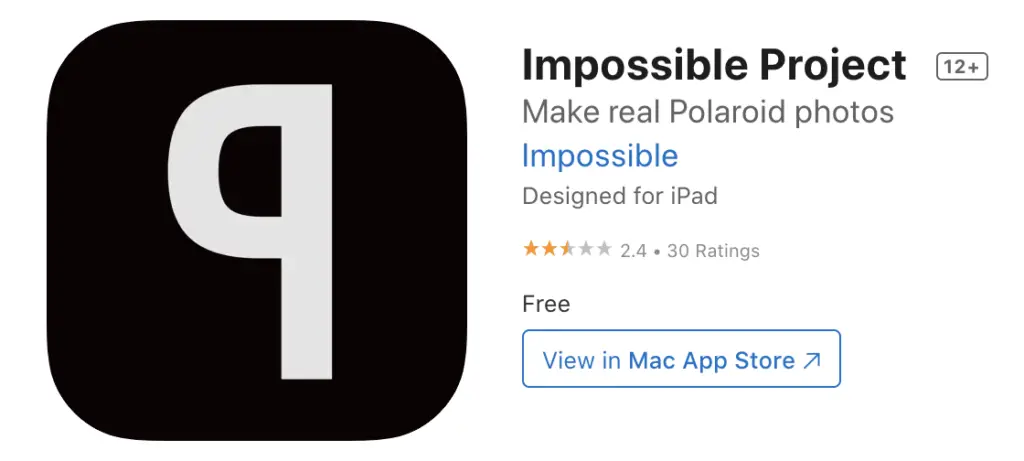 Free
Two major features of the App: 

Scan and digitize photos (don't need to connect to a camera to digitize photos)
Controls the Impossible I-1 camera

The scanner part is somewhat difficult to use because you have to manually crop the Polaroid to the border
Does not reduce glare
App Scanner works with all Polaroid film (i-Type, 600, SX-70, and Polaroid Go). See this article I wrote about how to know what Polaroid film to use for each camera.

App Scanner has the option to turn the camera flash on or off

No automatic crop (like the Polaroid App) but the Impossible app give you the option to edit the crop manually
Available for both iPhone and Android
This app is made for you to control the Impossible I-1 instant camera but also has a built-in scanner to scan polaroid taken with the camera. The app provides a video tutorial on how to avoid glare when using it. However, this app doesn't eliminate glare or unwanted reflections in any way.
 4 Steps to Use the Impossible Project App
Download the app to your phone from Google Play or Apple App Store.
Scan image with the scanner. Choose to turn the flash on or off.
Select the film size and crop the image only to include your Polaroid and no background.
Save and share!
The Snapseed App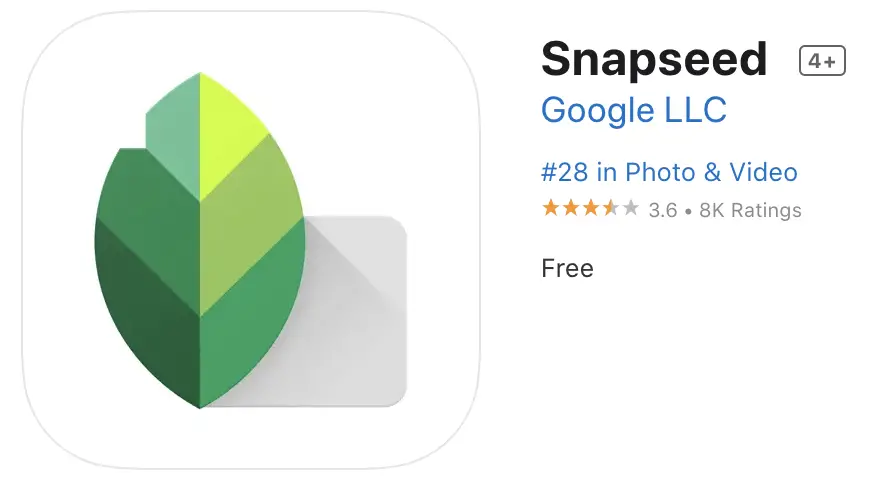 Free intuitive image editor by Google
29 Tools and Filters, including: Healing, Brush, Structure, HDR, Perspective
Opens JPG and RAW files
Non-destructive editing (you can always undo what you did to your image)
Create presets to be applied to images later
 Selective filter brush
All styles can be tweaked with fine, precise control
Editor is not made specifically for Polaroid images
To use the Snapseed, you must have already taken a photo on your smartphone. It accesses your camera roll; there is no option to take pictures through the app. This app is mainly an intuitive image editor but not specifically made for editing Polaroid images. The Snapseed app is an easy to use and very good image editor with editing tools mostly found on paid apps or on editing software made for desktop computers. However, it takes a lot to adapt to editing Polaroids and requires more time to create a cropped image that looks good and still resembles a Polaroid.
4 Steps to Use the Snapseed App
Download the app to your phone from Google Play or Apple App Store.
Select the image you want to edit from the camera roll and import it into the app
Choose from many editing options and transform your photo until you are happy with the result. 
Save and share!
Summary of Dedicated Polaroid Digitization Apps
Each app has similar features, but in my opinion, only one standout option. The Polaroid App is best dedicated Polaroids scanning app for a smartphone. It allows you the ease of not worrying about glare and duplicates the original Polaroid very well. The Polaroid Originals app produces the highest quality image in the easiest and fastest manner when compared to the other applications. I would also recommend using the Snapseed app for additional photo editing once you scan in your images.
3. Document Scanner Apps On A Phone or Tablet
A document scanner uses your phone's camera to act as a flatbed scanner without the hassle of needing access to a computer with a flatbed scanner. Usually, these are used to transform a printed document into a PDF quickly and easily, but you can also digitize your polaroids easily using the following document scanner apps:
Notes App on iPhones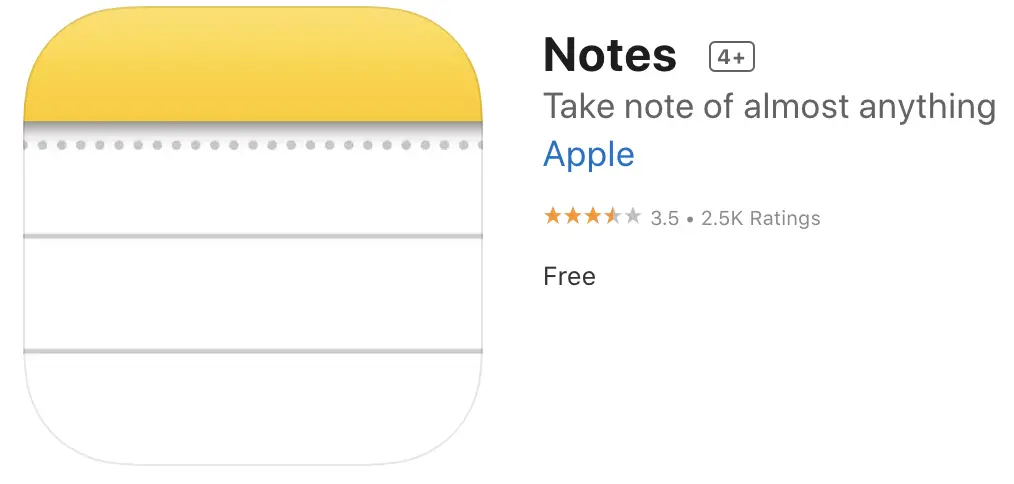 Free
Quick and easy to use
No-fuss scanning
Limited editing capabilities
Saves as PDF
No easy way to convert to a photo file other than a screenshot
Only available for iPhones
3 Steps To Scan A Polaroid Using the Notes App on an iPhone or iPad
Create a new note in the notes app on an iPhone or iPad.
Choose the Scan Document option that comes up
Use your camera to scan the Polaroid and make sure you have even light over the image. The app will only take a picture of the Polaroid, straighten the edges, and scan the Polaroid. It will also cut out the background around the Polaroid so you don't have to edit it out later.
(Source: Get Polaroids on Your Phone

)
Google Drive
Free
Quick and easy to use
No-fuss scanning
Limited editing capabilities
Saves as PDF
See this article on how to use Google Drive to scan your documents and search for them
Download the app to your phone from Google Play or the Apple app store
Adobe Scan App
Free
Quick and easy to use
Allows for flash or no flash scanning
Similar to the Apple Notes app but with more controls
Edit color, crop, and clean up scan within the app
Saves as PDF or JPEG
Share a link, a file, or a copy while in the app
Download the app to your phone from Google Play or Apple App Store.
CamScanner App

Free
Quick and easy to use
Easy to share on social media
Clear and sharp images
Download the app to your phone from Google Play or Apple App Store.
Similar to the other apps discussed above, the steps for all of these document scanning apps are generally straightforward.
Here are the steps to use document scanner apps to digitize your Polaroid:
Download or Open The App on your phone or tablet
Choose your settings
Point and shoot.
Crop and edit. 
Save and share.
Summary of Document Scanner Apps For A Phone or Tablet
If you have an iPhone, the built-in Notes app is the best option. The Notes app is the fastest and easiest of the document scanning apps to use for scanning instant film, like Polaroids and Instax. It will straighten out the image for you as well as cut out the background around the picture automatically. If you have an Android-based phone then Google Drive is the best option. The second-best option for both operating systems is Adobe Scan because of its enhanced editing options. 
4. The Flatbed Scanner
There are several scanners on the market. Depending on your computer and processor, you may opt for a specific brand of scanner. Below are three options that vary by price. The more you spend, the better quality your final scans will be, especially if you want a high-resolution image or to print large. 
Around $300
Allows you to scan documents and photos
Up to 6400 x 9600 dpi resolution
Comes with photo editing software
Has a built-in transparency unit that holds 35mm slides, 35mm film negatives, Medium format negatives allowing for easy scanning.
Options for scanning and copying with scan-to-email and PDF functions
Around $200
Scans photos and documents (no setting for film negatives)
Two dpi settings: 300 dpi and 600 dpi
More efficient than a traditional flatbed scanner – quickly scan one after the other
Photo restoration editing software included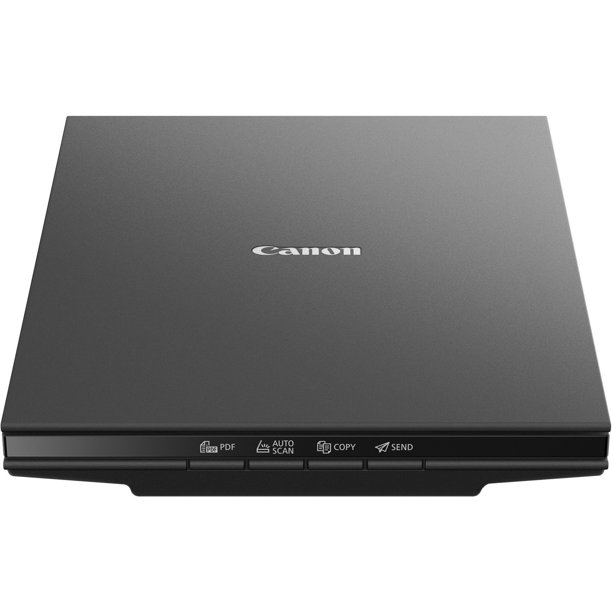 Around $90
Sleek, light weight, portable design
Fast, 10-second scanning helps you to quickly scan several Polaroids
Scan photos and documents (but no film negatives)
Connects directly to a laptop or computer via USB
Up to 2400 x 2400 dpi resolution
Each of these scanners is among the best rated in their price range. The amount of money you spend allows for more features included in the scanner package you choose to buy. Of the scanners mentioned, I recommend the Epson Perfection V600

Photo Scanner. Even though it is the higher-end option, the scans you get are consistently better and they usually need less editing to get the colors accurate. It is also a great scanner to scan film negatives.
5. Using Your Digital Camera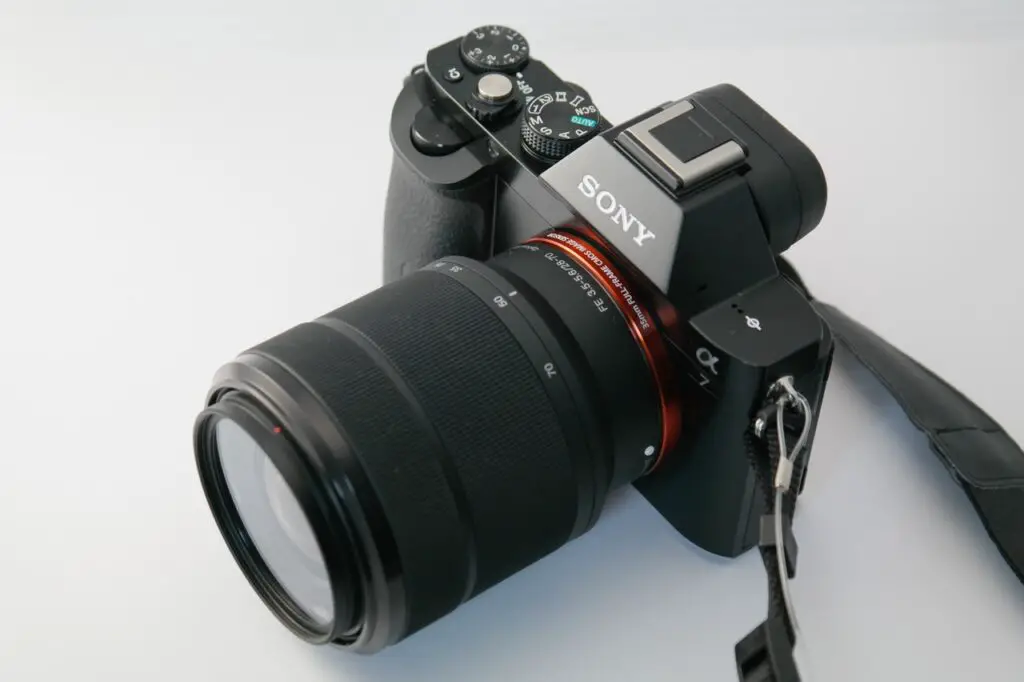 Instead of a phone camera, you could also capture your Polaroid using your digital camera. Using a similar method as you would a smartphone, using a DSLR or other digital camera will capture a much sharper image with a higher resolution, more contrast, and a more range of colors. However, like using your smartphone, the difficulty with this option lies in capturing a digital image without glare or reflections, as well as avoiding a strange angle. It also isn't as efficient or convenient since you have more steps and need more equipment than just using your phone.
How it works:
Just like using your Smartphone, taking a picture of the Polaroid using as close to 55mm – 85mm focal length as your lens allows. Make sure to be aware of your focal length when taking an image of your Polaroid using a digital camera to avoid distortion. That is why I wrote an article about focal length and why it is important to know.
Use a tripod (like this Tripod on Amazon.com) to keep your camera steady and in the same place between shots. I also recommend using a tripod that will convert to allow you to photograph straight down.
Be aware of the light you are using and use lighting and angles to get the best image. I suggest finding a flat table near a large open window with daytime sunlight to avoid harsh reflections.
Capture a high-resolution image with correct exposure using the meter in your camera.
Upload to a computer for editing and cropping or importing into Google Snapseed to edit (you can download the Snapseed to be used on a mobile device Google from either Google Play or Apple App Store).
Downsides:
Difficult to avoid glare, lens distortion (attributed to your focal length), weird angles, and reflections
Not as efficient as other methods since you have multiple steps before you can post on social media. Especially if you don't have wireless connectivity to your phone on your digital camera.
How Long Do Polaroids Last?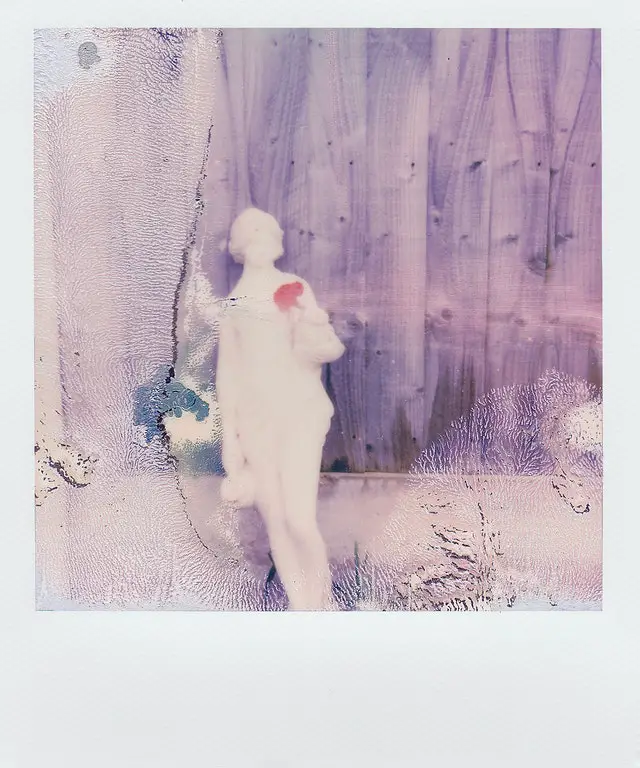 Polaroids are not archival and will not last forever. If kept out of direct sunlight, high humidity, and drastic temperature changes, a Polaroid can last 30 to 50 years. But for your Polaroids to last that long, you want to avoid alterations and take special care to preserve your Polaroids. 
To avoid visible alterations after your Polaroid has printed, do the following:
Allow the photos to completely dry during the first 30 days after exposure
This dry time allows the toxic chemicals in the Polaroid to dry and set
Store in a cool, well-ventilated environment
Avoid direct sunlight
After the first 30 days of exposure, it should then be safe to store your Polaroids in an album or archival sleeve. Store them in a dry environment away from sunlight and ultraviolet radiation. 
Here are some tips for taking care of your Polaroids:
Allow a dry time of 30 days allow development chemicals to set
Avoid extreme sunlight or UV exposure
Store in a cool, dry place
Avoid high humidity
Avoid drastic fluctuations in temperature
Some places you can store your Polaroids include:
Old shoe boxes with a lid
Archival sleeves (like these found on Amazon.com)
Photo albums (like these found on Amazon.com)
UV-protected glass picture frames (like these found on Amazon.com)
Turning A Digital Photo From Your Smartphone into a Polaroid
The easiest way to turn your smartphone images into real Polaroids is the Instant Lab printer by Polaroid. It works directly with your smartphone to print images in about fifteen minutes. The Polaroid Instant Lab

starter set costs around $160 and comes 16 sheets of film: a pack of 8 color sheets of film and a pack of 8 black & white sheets of film along with an album for storing prints.
There are mixed reviews for the Instant Lab Printer
The image quality can vary between images
It can be difficult to use, depending on your phone. 
Scratches, dirt, or cracks on your screen will show up on the images
It is expensive per printed photo
Not compatible with smartphones that have screens smaller than 4.7 inches or less than 326 ppi density like the iphone 4, 5, and SE (2016). It is also not compatible with flip phones or the Fairphone 3.
Only compatible with iPhone 7 through iPhone 13 included with IOS 12.4 or higher
Works with most popular Android phones, such as Samsung, Google Pixel, Huawei, OnePlus, Xiaomi and LG with a screen size bigger than 4.7 inches and 326 ppi density. It also only works with Android 7 OS and newer.
One perk to having a portable Polaroid printer, like the Polaroid Instant Lab, is you do not have to carry around a clunky Polaroid camera. A smartphone camera is much easier to use during everyday activities or at special events. But does the aesthetic that you're trying to achieve outweigh the cost?
Other options include apps to edit a Polaroid-like border around a digital image and many smartphone editing applications that can do this are free. However, the style and aesthetic are not the same as a genuine Polaroid image.
A Summary Comparison of Digitizing Options
Now that you know all about each of the five options to digitize your Polaroids, here is a comparison of each of the options based on their positive and negative attributes.
Pros

Cons

Take A Picture On Your Phone

– Quick and easy
Most phones have high-quality digital cameras built-in
– Rapidly post to social media

– May cause unwanted glare or reflections
– Distortions are sometimes hard to avoid due to build-in camera's focal lengths

Dedicated Scanning Apps

– Includes options for editing outside of built-in camera's capabilities
– Good quality final image

– Can be pricey, depending on the app
– Some apps are better at reducing glare

Document Scanner On Your Phone Or Tablet

– Better control over final image specifications, like dpi and file quality
– Easy conversion for use in digital documents
– Can be saved as different file types

– Not all apps save as JPEGs
– Apps do not automatically eliminate glare
– Can require retouching of a digital image to erase any imperfections from scanning

Use A Flatbed Scanner

– Quality scans that can be edited right on your computer
– Obtain high-resolution images that will look good when printed at large sizes
– Can easily be transferred to a memory card or flash drive

– Can be expensive to purchase
– Requires access to a computer to use and for editing
– File type and quality dependent on scanner specifications

Use A Digital Camera

– Similar to using a phone
– Saves to a memory card
– Easy to transfer to a computer for editing
– Obtain high-resolution images that will look good when printed at large sizes

– More steps to getting your picture on social media
– Not as convenient as Smartphone
– Still need to capture at weird angles to avoid reflections and glare
Chart Comparing the Best Ways to Digitize A Polaroid
Which Options Are the Best?
Depending on the amount of money you want to spend and the number of Polaroids you have to digitize, your choice between the five digitization processes may vary. The easiest option may not give you the best quality, so a breakdown of these choices is below. 
Overall Best Option: Using An Application
Polaroid Originals app is quick, and you don't waste time trying to reduce glare and reflections
Notes app creates a quality, no glare scan right on your phone
Best Quality: Using a flatbed scanner
A flatbed scanner eliminates the possibility of glare and gives you a high-quality image you can edit on your computer
Cheapest Option: Using your camera
Using your cell phone camera
Using your digital camera
Using any of the apps suggested above (they're free!)
Fastest Option: Using Your Phone's camera or Polaroid Originals app
Point and shoot with any of the apps or your phone's camera – all very quick
Polaroid Originals app is the fastest because you don't have to fight glare or weird angles
In Conclusion
There are several reasons why someone would want to digitize a Polaroid image. These include:
To post them on social media
To share them with friends and family – Quickly send photos via a text or email
To preserve them – Digital files last forever, and you've "backed up" your hard copy
To duplicate them – Digital files allow for duplication and manipulation
Of the five ways to digitize your Polaroids (or instant film), the best way to digitize Polaroids is by using the Scanner in Polaroid's app. There are ways to create a higher resolution and quality image, but you can't beat the ease and speed at which you can digitize your Polaroid with the Polaroid app. 
Digitizing your Polaroids (or other instant film) enables you to keep a copy forever

and easily allows you to convert to different file types. Based on your wants and needs for digitizing Polaroids, choose one of the five ways discussed throughout this post. Each option provides a different set of advantages and disadvantages for you to compare.